OK! Let's try this again. Last week was a BIT on the hectic side.
As far as I can tell, I've put my life back where it was before the whole "lose my entire life by dropping my purse" incident I spoke about last week. Moving along...
This weekend was a beauty. Not only did Tim and I manage to get the house back in order (to Martha standards even, I dare say), but we also fit in lots of fun, some visiting with friends, dinner with family, AND a band practice. We've got some gigs coming up in a few weeks so we better get crankin'!
Oooh there's a thought... a post about band practice. I'll file that idea for later.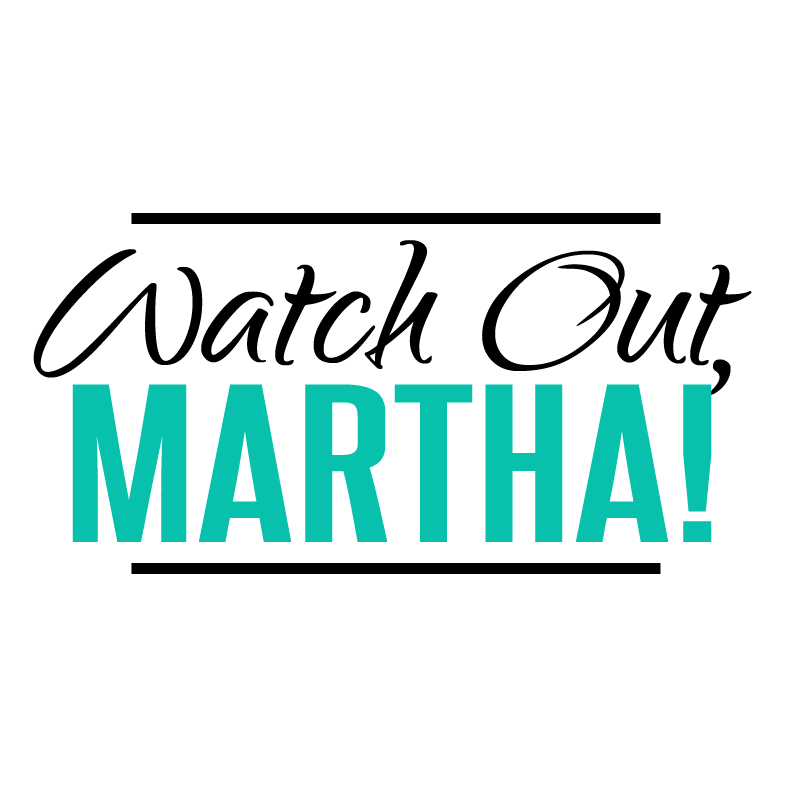 Last Friday I posted about
how desperately I wanted to organize and clean the house
. As usual, this morning I'm linking up with Watch Out, Martha! for their Monday link party for all things DIY, recipes, and homemaking. So I thought, why don't I link up regarding the Martha inspired house "re-set" Tim and I performed?
Whenever I take in a big piece of reference material (like a book or article) I usually take some things and throw others out the window. I'm sure it's the same with you too! You can't just do everything a resource suggests, verbatim.
From Martha Stewart's Homekeeping Handbook, one of my favorite takeaways was the idea of the Housecleaning Caddy.
I know, simple, and probably something I eventually would have come up with myself, but I honestly hadn't thought of it. By having a fully packed, ready to go container of all your basic cleaning needs, it's easy to just grab the basket and go. Rather than spending time rounding up your arsenal.
Notice the basket? Eh?
Now, of course, you can't fit EVERYTHING you need to scrub the house down in there, but for what I'm trying to do, I find I can get everything that's not specialized to a room in one, easy access place.
Dusting cloth, Iron Out (we have hard water), disinfecting wipes, glass cleaner, antibacterial surface cleaner, gloves, a sponge, and paper towels.
In addition to being able to carry around these all-purpose tools, I make sure that each specialized area (bathrooms, for example, which have many specialized cleaners) has it's own kit in a discreet place. My goal is to avoid having to actually transfer tools from one room to the next... OR waste time looking for cleaning tools I've misplaced.
So there you have it! Tim kept calling me Martha while we were cleaning. As long as he's contributing, right?